---
Overview Of: Bimbo Akintola Celebrates Her 50th Birthday Today
---
By
Israel Peace
Bimbo Akintola is a Nigerian actress. She made her acting debut in 1995 when she appeared alongside Femi Adebayo in the film OWO BLOW and followed in 1997 with Richard Mofe Damijo Out of Bounds. In 2013 she was nominated for Best Actress at this year's Nollywood Movies Awards. Her hobbies are singing and dancing. Akintola was born on May 5, 1970 in Ibadan, Oyo State, Nigeria. She has been 49 years old since 2019. Black is said not to crack, Akintola has looked beautiful and young since she was forty. The actress received her primary education from the Maryland Convent Private School in Maryland, Lagos State. She then attended the Command Day Secondary School in Lagos. She has a national diploma and a first degree in theater from the University of Ibadan, Oyo State, Nigeria. Akintola was born to a father who is a Muslim minister from the state of Oyo and a mother from the state of Edo. She is the third in a family of six. The actress began performing with her colleagues as a student for the theater events at the end of the school year. As she took part in more plays, her passion for acting grew and became effortless over time.
Bimbo Akintola has never been married and has no children. She says that she has several children that she takes care of. Some of them are already adults and have their own children. In an interview with Punch, the actress said that women who have been waiting to find a husband can have children if they so choose, taking into account the biological clock.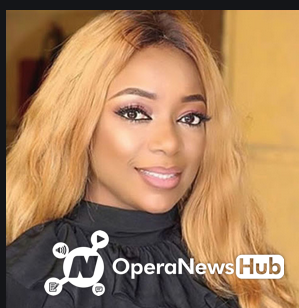 When asked if she could be a single mother, she said, "Of course I can. In any case, I can do it because I don't see anything wrong with it. Things are changing in the world as a whole. If you look around you will find that many women have babies and take care of themselves. It is everywhere. "There are women who are not actresses but single mothers, and for many people I think it's about their biological clock. Instead of waiting for manna from heaven and you know that there is no manna and you have a need To have children, then do it. "Given the problem from a traditional Yoruba perspective, Akintola had to say this because they believe that a woman is incomplete without a man. "We have to change our thinking based on time. You cannot be rooted in the past when the present and future are completely different. If you look at what's going on, there are women who are looking for a husband but cannot find him. "Would you say now that they shouldn't have children? This is unnecessary and it's like making them suffer twice. I think for anyone who wants to have children, as long as you know that you are able to to take care of them financially and emotionally, regarding the pressure women have to marry on society, she said, "I think these questions arise because of the country we live in and the kind of people we are. It is also something that I think we need to take a critical look at because it seems like we are causing more trouble to people because marriages now collapse within six months or less. This is partly because society puts great pressure on people to get married. Shouldn't we take a step back and wonder what we're doing wrong?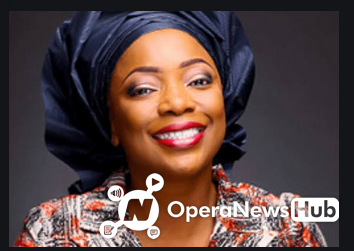 "It's not about how fast, it's how good? I think it's time we realized that marriage is such a serious thing. Shouldn't we allow people to make their own decisions without pressure? Parents should stop putting pressure on their children. "Many women are divorced now, and in some cases there is a serious struggle, and both would be fighting over custody of the child. We need to start changing our view of marriage. It is important that we get married but get married at your own time. " The fans wondered if Bimbo and Yvonne Jegede's ex-husband were together. This is after each ex-husband Abounce Fawole sent a warm congratulatory message with a headline that got many people talking. He wrote "Happy birthday sweetheart, here I wish you all the blessings you deserve. May all our prayers come true. God bless you, Luv, bless your beautiful heart, happy birthday, #myowner."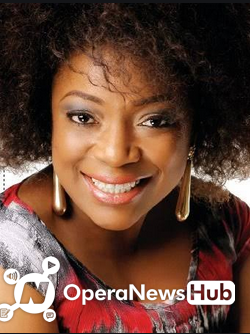 They were often seen together and maybe it was time for A Bounce to continue. None of them have confirmed whether they are in a relationship or not, but we wish them all the best for their efforts. The popular Nollywood celebrity is not a new face as it has an illustrious career in the acting world, with some awards for its name. The Nollywood Celebrity, whose career in the acting industry has continued to grow, has also been plagued by some controversy as it is said to have been released by its lover Dede Mabiaku, afrobeat singer. While most Nigerian celebrities are known for extravagant expenses, Bimbo appears to be the conservative type since she learned her lessons after spending her first take-away salary with friends on a day that was fifty thousand Nairas. At the level the film industry has reached in recent years, the various actress said she felt good about the way she had spent her money.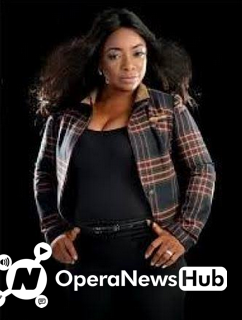 Frequently asked questions about Bimbo Akintola
Who is Bimbo Akintola?
Bimbo is one of the most famous Nigerian actresses.
How old is Bimbo Akintola?
She has been 49 years old since 2019. Born on May 5, 1970 in Ibadan, Oyo State, Nigeria.
How big is Bimbo Akintola?
Not known.
Is Bimbo Akintola married?
She is not married yet and is going out.
How much is Bimbo Akintola worth?
Akintola has a net worth of approximately $ 800,000.
How much does Bimbo Akintola earn?
Not known.
Where does Bimbo Akintola live?
She lives in Nigeria.
Is Bimbo Akintola dead or alive?
Bimbo Akintola is still alive and in good health.
Where's Bimbo Akintola now?
She is pursuing her career as a Nigerian actress.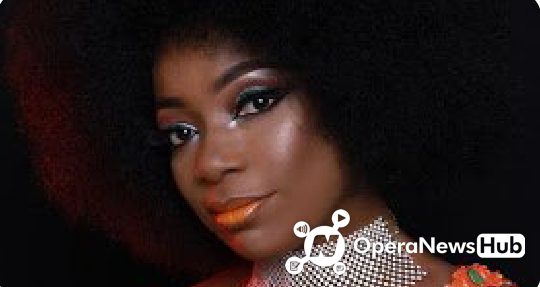 Because of the glitz and glamor that surrounds the film industry, most people seem to think that actors have everything rosy. But talented actress Bimbo Akintola painted a different picture during an interview with Sunday Scoop. The Out of Bounds star noted that if the industry wasn't structured, the actors would continue to reach the short end of the staff. She said, "Until the actors start getting what they're really entitled to, such as royalties, the industry can't be robust. When you make a film in Nigeria, you only get the fee paid. You will not receive royalties for subsequent monies that the film deserves. If we really want positive and meaningful change, the industry needs to be properly regulated. The truth is that people live from hand to mouth. Lagos is not a cheap place to live. If you deduct your rent, children's school fees and other expenses, you will find that the money you earn is nothing. That is why all producers; In the meantime, it shouldn't be that way. You can't just say that you are a producer without following the established procedures, but there are no empowerment laws. "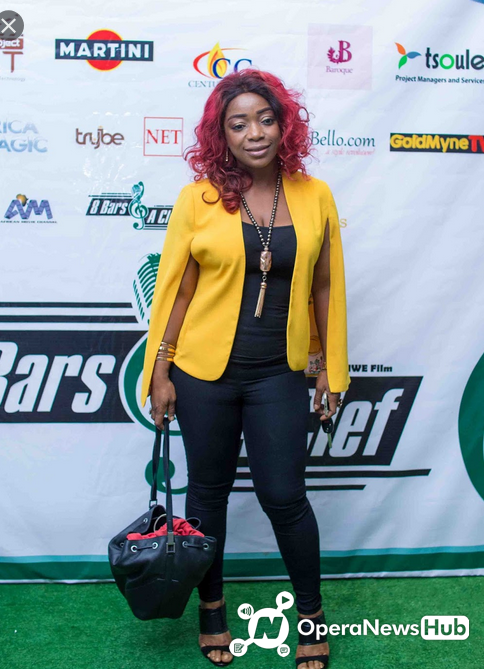 Akintola shot down the allegations that she was a nudge and said, "The problem is that many people judge you without knowing you. If you make your findings, you will find that the people who accuse me of being a nudge have never met me. Rather, they rely on hearsay or simply form their opinions. You shouldn't judge me based on certain roles that I've seen. Whatever happens on the screen ends on the screen. everything is only supposed. I am always original and do not try to be what I am not. At this stage of my life, I don't live my life to impress someone. and I've never done that anyway. "
---
Published: 2 years ago | 86 Views