Song Of The Week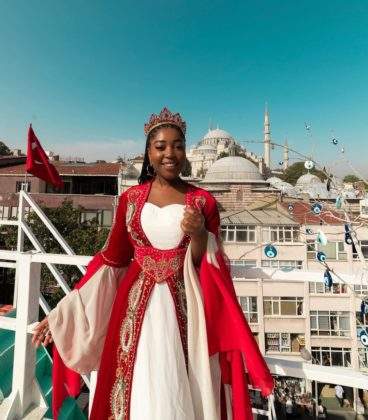 UDO Maryanne Okonjo, a Nigerian real estate entrepreneur and lawyer, has revealed that her first daughter, Chidi, is constructing her first investment property in Bali, Indonesia.
Chidi is a travel entrepreneur who worked as a business analyst for a tech firm in New York before starting her own company. She born in Canada, but was raised in both South Africa and Nigeria.
During an Instagram Questions and Answers, the 25-year-old said she paid for her villa out of her own pocket, rather than taking out a loan or financing.


Her proud mother, Mrs Okonjo, took to Facebook to share a glimpse of the house which is still under construction and challenged women to create the right income streams and start investing in Real Estate.
She wrote,
"I couldn't be more proud! Daughter 1 is building her first investment property. Who says women can't command wealth? And who says it can't start as early as you decide to take charge of your life.
Choosing to challenge more women to create the right income streams and get onto the property ladder.
PS. Please note that gender biases are still in place all over the world. Women tend to spend more especially on property and construction because they aren't considered as knowledgeable. So be sure to have knowledgeable advocates/advisors on your side if needed."
Mrs Okonjo said she is proud of her daughter and challenged women to start investing in real estate while showing a glimpse of the house that is still under construction.